About
Advanced Care for Skin, Hair & Nails
Dermatology encompasses treatment of diseases of the skin, hair, and nails. Dermatologists diagnose and treat adults and children for a myriad of conditions. Advocate Medical Group's dermatologists are highly-trained in leading-edge techniques and therapies. Special services offered include laser treatments, filler injections, and a variety of services performed by a licensed esthetician.
Spa services by licensed staff include facials, waxing, microdermabrasion, and consultations for skin problems, aging skin, and acne.
Services and symptoms treated
Injections, including:
Collagen
Restylane
Radiesse
Juvederm
Botox treatments
Laser Treatments for:
Birthmarks
Spider Veins
Age Spots
Tattoo removal
Hair removal
Skin Care/Spa Services:
Facials
Microdermabrasion
Chemical peeling
Professional product lines
Visibly Clear Acne Facial
This deep-cleansing and purifying treatment is designed to control signs of acne and breakouts forhealthier-looking, clearer skin.
Clinical Facial
This customized facial treatment will help brighten the skin tone, minimize pores, and produce an ultra-smooth texture. It is designed to address your skin needs and help maintain a healthy complexion.
Comedone Extraction (Blackhead Removal)
This procedure uses a specialized removal tool (comedone) to gently and effectively clear out any unsightly blackheads or other acne lesions. This method greatly reduces any risk of scarring or infection.
Chemical Peel
This treatment is designed to improve & smooth the texture of facial skin by removing its damaged outer layers. Various chemical solutions can be used to fit your skin type, allowing damaged skin to peel away and reveal healthy new skin. If you want to reduce the apperance of fine lines, acne scarring, or pigmentation,or if you simply want to rejuvenate your skin, this treatment may be right for you.
Microdermabrasion
This treatment is like a superficial skin polishing that uses sodium bicarbonate crystals to progressively abrade the skin's surface. If you are unhappy with acne scars, fine wrinkles, age spots, enlarged pores, or flaking skin, you may want to consider microdermabrasion. The procedure only removes the outermost layer of dead skin cells to reveal the fresher, younger cells beneath and stimulates the production of collagen. You will see results immediately - your skin will look healthier and feel smoother and softer. Treatments are recommended every 7 to 14 days in a series of six. You will see a continued improvement throughout the treatment series.
Waxing Services
Eyebrow Wax & Sculpt
Lip Wax
Chin Wax
Side of Face
Full Face
Laser Hair Reduction
Laser hair reduction is a great way to put an end to it all. Your unwanted hair can easily be removed from anywhere on the body. Schedule a complimentary consultation to discuss a laser treatment plan that's right for you. Pricing will be determined at the time of consultation.
Advocate Medical Group Skin Solutions
We know that what is in your products is just as important as what isn't. The Advocate Medical Group Skin Solutions line contains multi-functional antioxidants, clinically-tested peptides, standardized phytonutrients, and extracts. All formulas are cruelty-free and designed with a gentle preservative system, and whenever possible, plant or mineral-derived ingredients are used. These products avoid solvent alcohols, synthetic color, synthetic fragrance, and comedogenic ingredients. Extra-soothing ingredients are added to every product to help alleviate chronic inflammation, proven to be the bottom-line of aging and a trigger in acne and rosacea-prone skin.
EltaMD
EltaMD sunscreens prevent sun damage safely and provide true broad-spectrum UVA and UVB protection. Physicians trust and recommend EltaMD sunscreens because they are formulated with microfine transparent zinc oxide and are noncomedogenic, sensitivity-free, fragrance-free and paraben-free.
We carry three of the EltaMD sunscreen products; EltaMD UV Clear Broad-Spectrum SPF 46, EltaMD UV Shield Broad-Spectrum SPF 45, and EltaMD UV Physical Broad-Spectrum SPF 41.
PrioriMD
Priori MD Clinical Lash & Brow Enhancer contains a unique triple lipopeptide complex, Tx-Peptide Complex, a patented technological breakthrough that helps make lashes and brows look fuller, thicker, and more voluptuous in just two weeks. This cosmetic formula is Prostaglandin free.
Revaleskin®
This skin care system is exceptionally rich in natural antioxidants. The consistent main ingredient in all REVALESKIN® formulations is CoffeBerry® whole fruit extract, a very potent anti-aging antioxidant.
REVALESKIN replenishes lost natural antioxidants by limiting free radical damage. It minimizes the appearance of age-related fine lines and wrinkles, reduces redness, blotchiness, and age spots and smoothes skin texture.
Vivité®
Vivité is an advanced skin care routine developed by Allergan (maker of Botox® and Juvederm). Vivité skin care formulations are based on exclusive GLX Technology, a unique fusion of the clinically-demonstrated benefits of glycolic compound and natural antioxidants. No other skin care system can offer you this versatile component. Vivité has GLX Technology throughout the product line in unique formulations that maximize the anti-aging benefits.
Use Vivité Vibrance Therapy together with the advanced Vivité Skin Care System for an ideal daily anti-aging regimen that helps brighten skin and even skin tone. This restorative antioxidant-rich cream helps combat uneven skin tone while it helps protect, calm, hydrate, and rejuvenate skin. Vivité Vibrance therapy is hydroquinone-free, relying on natural ingredients to help brighten skin and even skin tone.
Conditions treated
Skin cancer
Acne
Dry skin
Eczema
Fungal infections
Warts
Psoriasis
Allergies
Contact dermatitis
Excessive sweating
Aging changes/sun damage
Hair loss
Make us your home for health care
Schedule an appointment with one of our world-class providers. Find a Doctor
Our providers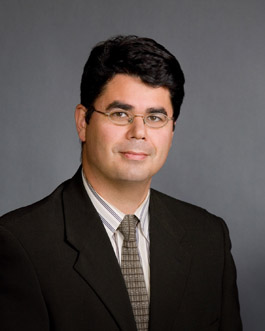 Matthew Evans M.D.
Dermatology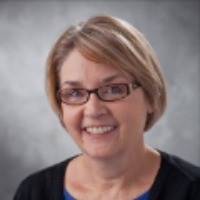 Teresa Christine Godfrey NP
Nurse Practitioner